Hurricanes: Pet Safety
Be sure to include your pet(s) in your family's disaster plan. Often local shelters will not accept animals, so be sure to make plans ahead of time for your four-legged family members if there's a chance you may need to evacuate.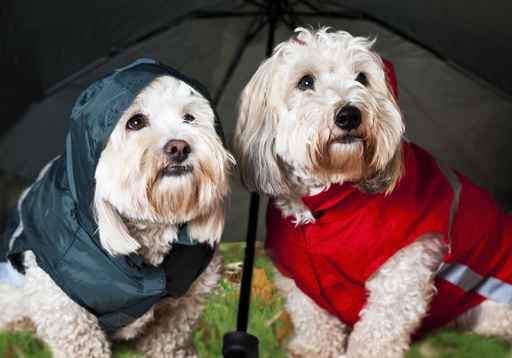 In your hurricane kit, include non-perishable food, plenty of water, and any medications your pet may need, plus trash bags for clean-up.
Non-breakable food and water bowls are especially convenient for traveling or staying away from home. For cats, include a litter box and, of course, extra kitty litter just in case. Help keep your pets safe during storm season by taking care of the following items before bad weather strikes.
Identification: Be sure that your pet is wearing a collar that includes up-to-date identification tags, such as your address and cell phone number. If your pet has a microchip, include a copy of the number along with your important documents in your hurricane kit. Just in case you and your pet are separated from one another in the confusion of the storm, include several recent photos to help in your search. Make sure to include photos showing you with your pet so you can prove ownership.
Leashes & Carriers: Even for well-behaved pets, be sure to have a strong collar and leash, plus a sturdy portable carrier large enough for your pet to sleep in for traveling or hotel stays. Because pets need comforting too, include their favorite toy or blanket in the carrier.
Vaccinations & Records: The rabies tag and county license tag for your pet should be current and worn on his or her collar. Before a storm is on the horizon, ask your veterinarian for a copy of your pet's most recent vaccinations or medical record. If your pet needs to be boarded or has to go to another vet for emergency medical treatment, having that information available could be a lifesaver.
For more tips on keeping your pet safe during hurricane season, check out these websites:ASPCA, Discovery News, or the Humane Society.