Be Prepared with Hurricane Apps
If you have a smart phone, consider these phone apps that may come in handy before, during, and after the storm.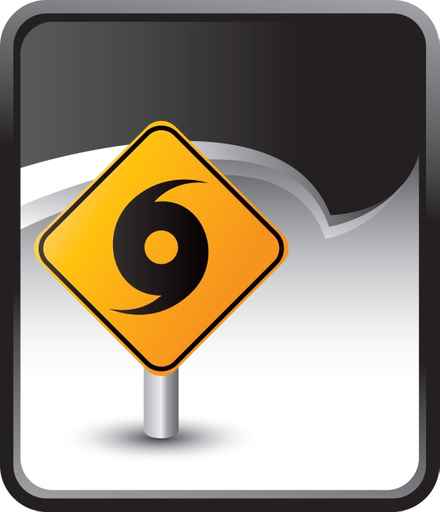 Forecasters are predicting an active storm season for 2013 – are you ready? The National Oceanic and Atmospheric Administration (NOAA) is forecasting a 70% chance that 13 to 20 storms with wind speeds above 39 mph will form during this hurricane season.
If your to-do list for hurricane preparations seems daunting and you are not sure where to begin, visit the Learning Center on THIG.com for tips on developing a disaster plan, building a hurricane kit, and preparing your home. Our Learning Center also includes helpful information about what to do during and after a storm, and how to report a claim.
If you have a smart phone, consider these phone apps, most of which are available free of charge.
DISASTER PLAN
First things first, start out with the Insurance Information Institute's Know Your Plan app (

) that includes preloaded checklists for developing your family's disaster plan. The FEMA app (

|

|

) provides disaster safety tips and maps to open shelters, plus interactive storage lists.
HOME INVENTORY
Be sure to complete your home inventory before the storm and, of course, there are apps for that. Check out Home Inventory Photo Remote (

) by Binary Formations or MyHome Pro: Home Inventory (

) by Access Lane.
WEATHER & SHELTER UPDATES
Using the Red Cross Hurricane Tracker (

|

) app's unique "I'm safe" feature, in one click users can notify family and friends via social media outlets that they are safe. The app also provides weather updates and shows locations of local Red Cross shelters.
For the latest weather updates, check out one of these options that are compatible with just about any device: Weather Bug by Earth Networks and Hurricane Tracker by EZ Apps.
FLASHLIGHT & WI-FI FINDER
When the power is out, you can never have too many flashlights. The Flashlight app (

|

) by iHandy combines a flashlight and compass in one. And if you need to find wi-fi hotspots until your home or office's electricity is restored, try the Boingo Wi-Finder (

|

) by Boingo Wireless.